NORDIK TRAINS & HOBBIES
COIN & COIN SUPPLIES
TERMS AND CONDITIONS OF SALE
All stock is limited. Prices, seasonal specials and sales are subject to change. Any item may be withdrawn without previous notice. Not responsible for typographical errors or inability to ship an item.
Click for Technical Data for Gold
---
ROMAN COPPER COINS 238-415 A.D.
with Free Shipping!
CLICK for COPPER ROMAN COIN 238-415 A.D.
---
---
UNITED STATES COINS
CLICK for Morgan Silver Dollars 1878 - 1921
---
CLICK for Peace Silver Dollars 1921 - 1935
---
CLICK for Eisenhower Dollars 1971 - 1978
---
CLICK for Indian Head Penny 1859 - 1909
---
---
COMMEMORATIVE COINS AND COIN SETS
Click for THE SILVER "WINGED" LIBERTY
Click for GEORGE WASHINGTON SILVER HALF DOLLAR
Click for UNITED STATES BICENTENNIAL SILVER PROOF SET
1964 President's Collection Uncirculated Coinset sealed in a plastic display case containing 90% Silver Kennedy Half Dollar, Roosevelt Dime, Washington Quarter, Cooper Lincoln Penny, and Jefferson Nickle. $49.95 with Free Shipping!
---
---
COIN SUPPLIES
CLICK for Whitman Coin Folders
---
ALL THE MONEY IN THE WORLD - HARD Cover $19.95 - CLEARANCE - ONE COPY LEFT THE ART AND HISTORY OF PAPER MONEY AND COINS FROM ANTIQUITY TO THE 21ST CENTURY - AUTHOR DOUGLAS MUDD - CURATOR OF NUMISMATICS AT THE SMITHSONIUM INSTITUTION'S NATIONAL MUSEUM OF AMERICAN HISTORY SINCE 1986 - 175 PAGES - COLOR
---
---
GOLD AND SILVER PRICES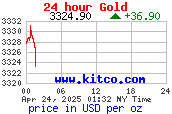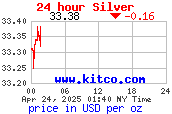 © 2017 - Nordik Trains & Hobbies
Quantities limited - prices subject to change without notice - not responsible for typographical errors.